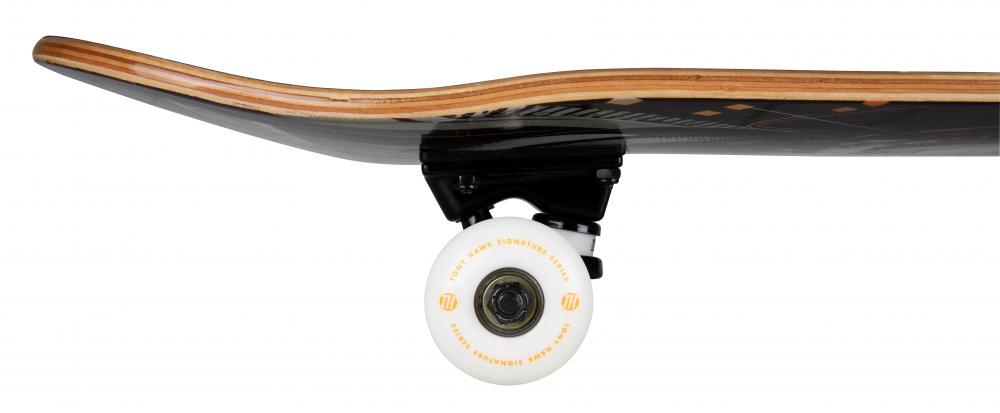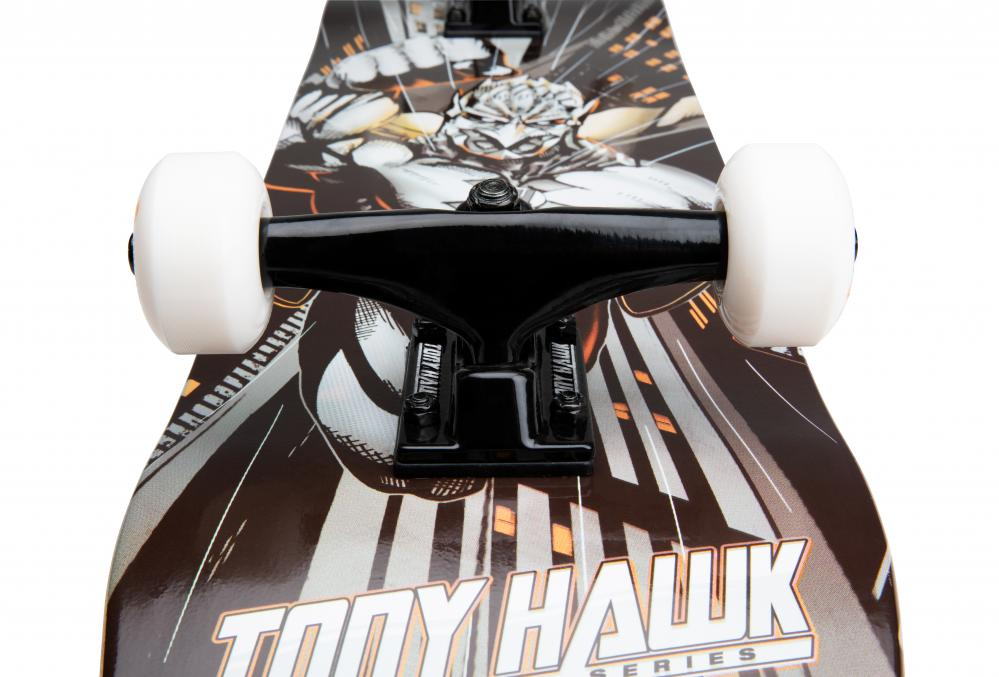 Tony Hawk SS 540 skateboard 7.75 IN
A classic skateboard for the beginner extremals from the legendary skateboarder Tony Hawk.

This is the best you can find at this price.
Technical characteristics
| | |
| --- | --- |
| Weight | 2.2 kg |
| Max. weight load | 80 kg |
| Board size | 78.7 cm x 19.7 cm (31) |
| Age | 7+ |
| Trucks | 5.25" Heavy duty aluminium truck with PU 95a bushing |
| Board | 7 ply 100% Hardrock maple |
| Wheels | 54mm 99A PUC wheel |
| Bearings | ABEC-5 |
These boards' main feature is their great quality for a reasonable price. Boards from Tony are intended for the beginner riders, that's why the expensive Canadian maple, the advantages of which can only be assessed by advanced skateboarders, is not used here. At the same time every part of the board is of a very good quality and will impress even the pro riders. Buying the Tony Hawk boards, in the set with the board made of Chinese maple you will get light aluminum trucks, bearings of the highest class and relatively soft wheels, thanks to which the vibrations are not so noticeable while riding in the city. If you're looking for the best at a low price, then Tony Hawk brand is what you need. Due to hard and narrow wheels this board is great for ramp riding and stunts. Hard bushings improve stability in motion, so it will be easy to exercise with it even for non-experienced riders.
Similar items
you have only to see