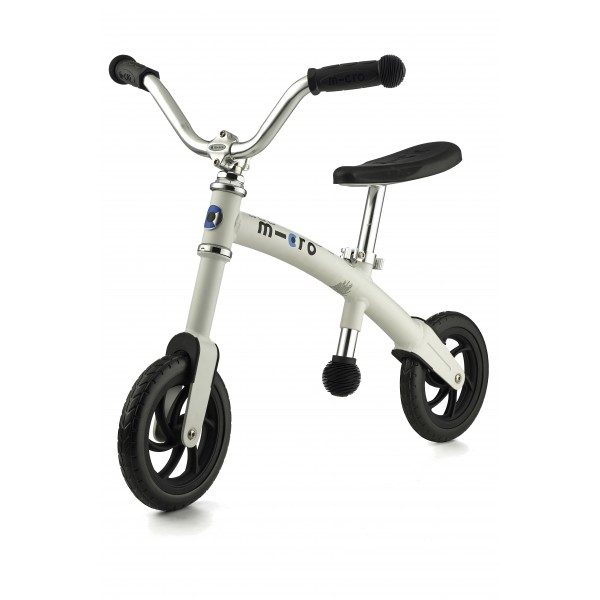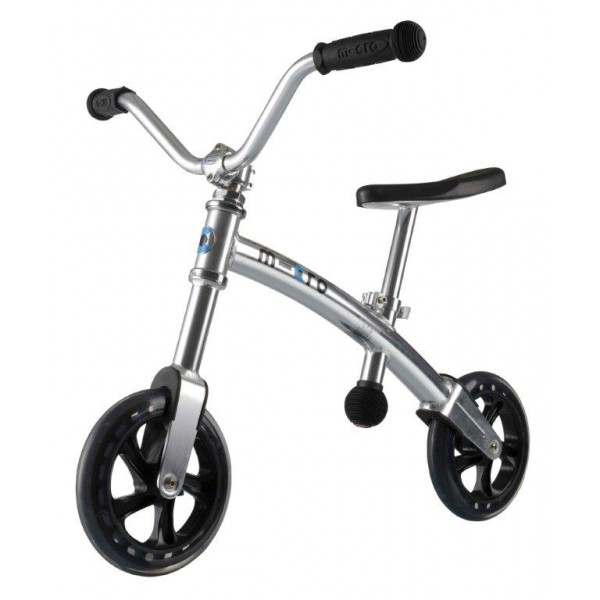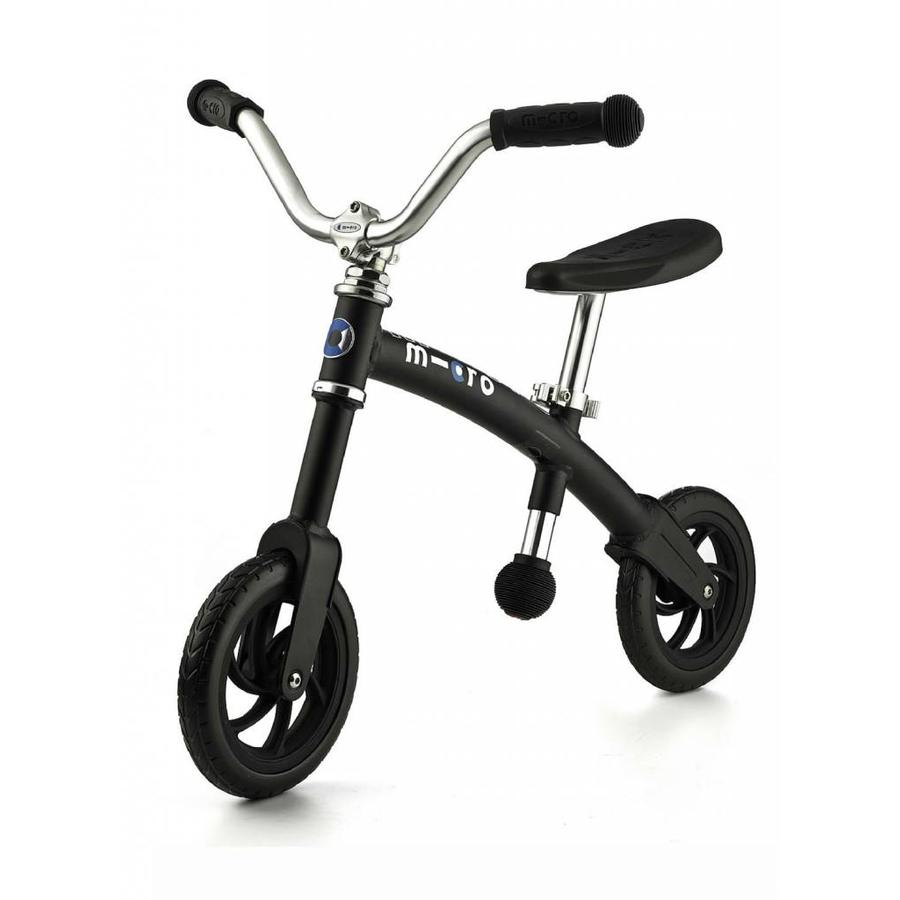 Micro GBike+ Chopper
An incredibly light, compact, good-looking and comfortable run bike.

In short it's a unique bike for kids.
Technical characteristics
| | |
| --- | --- |
| Weight | 2.3 kg |
| Max. weight load | 20 Kg kg |
| Age | 2-5 |
| Materials | Aluminium |
| Wheels | Rubber Wheels '8 inch mm |
If you want the best for your kid, than do not hesitate to buy run bikes by Micro. One could talk of its advantages for a long time, but we would like to mention the main ones. So, buying Micro GBike you get not just a running bike, but a truly nice and high-quality thing that will please many children for dozens of years. Nice design, super-light aluminium frame, rubber handlebars, soft wear-resistant saddle and high-quality wear-resistant wheels and bearings. In short, your kid will enjoy this run bike as much as you will.
Similar items
you have only to see