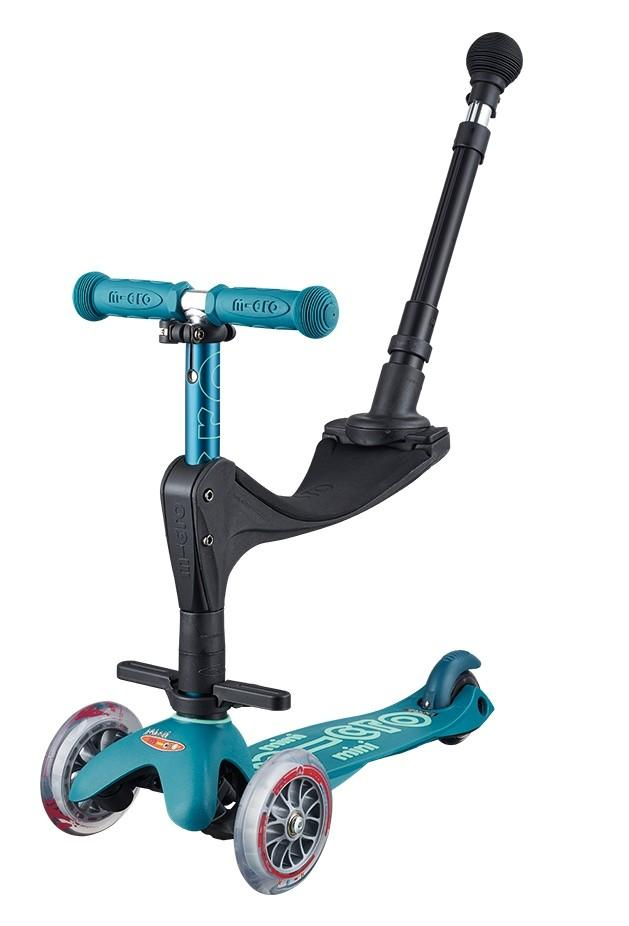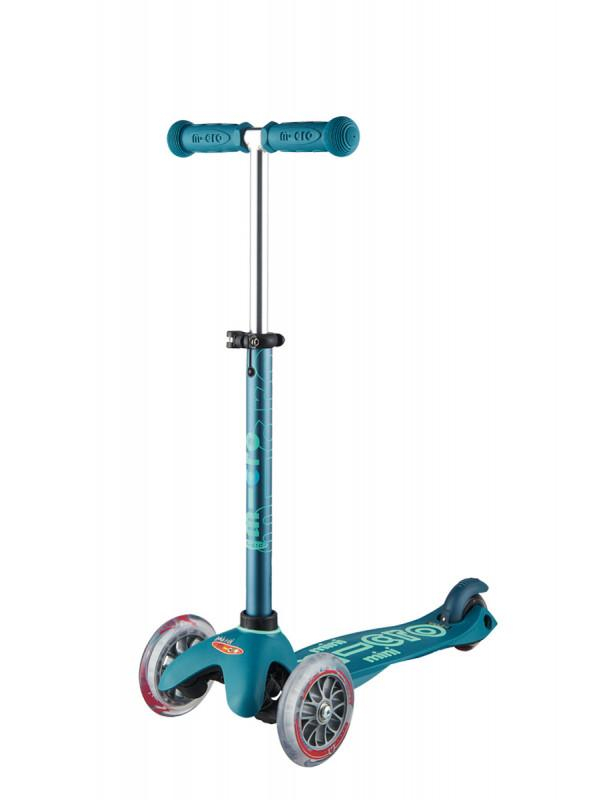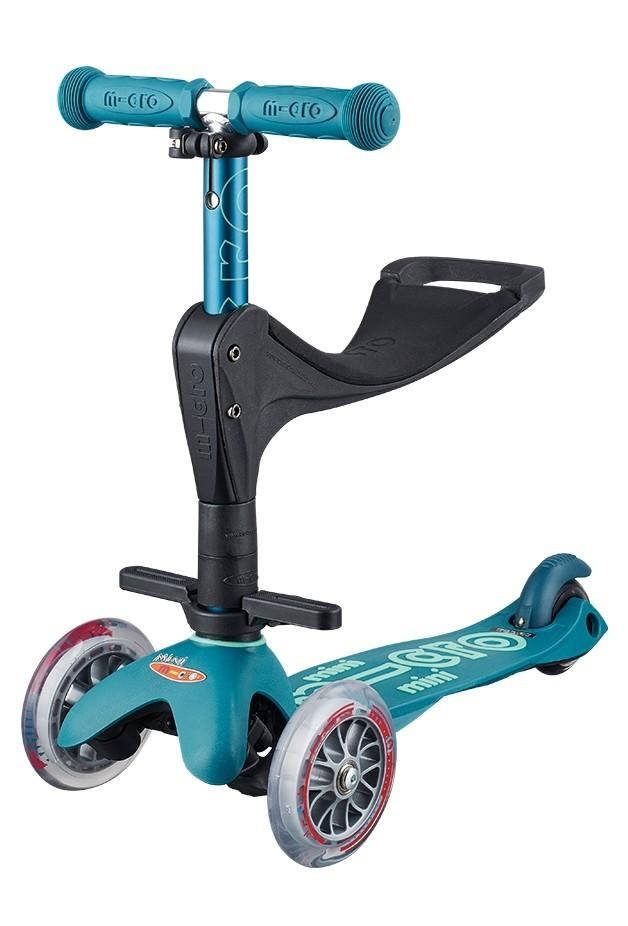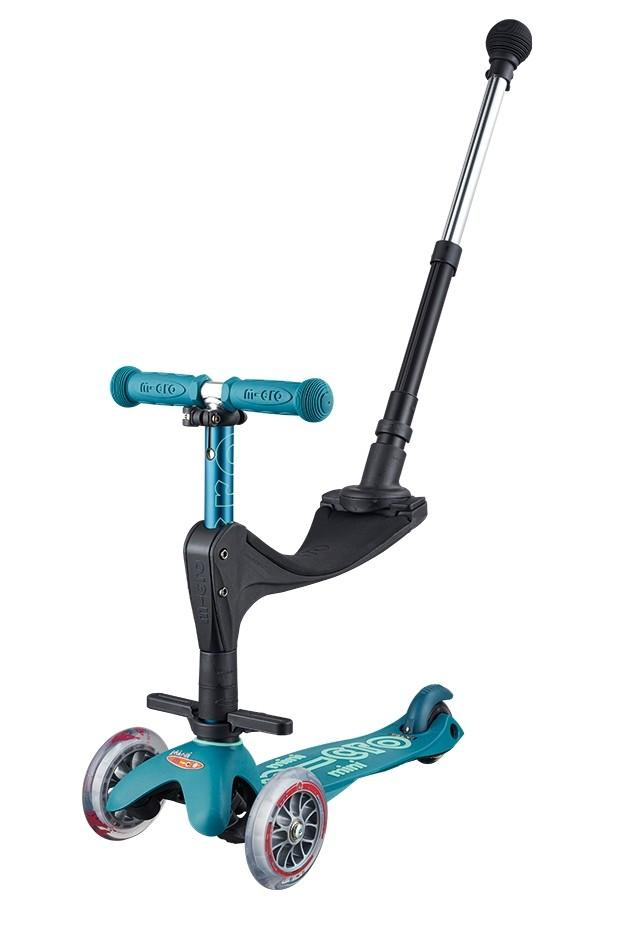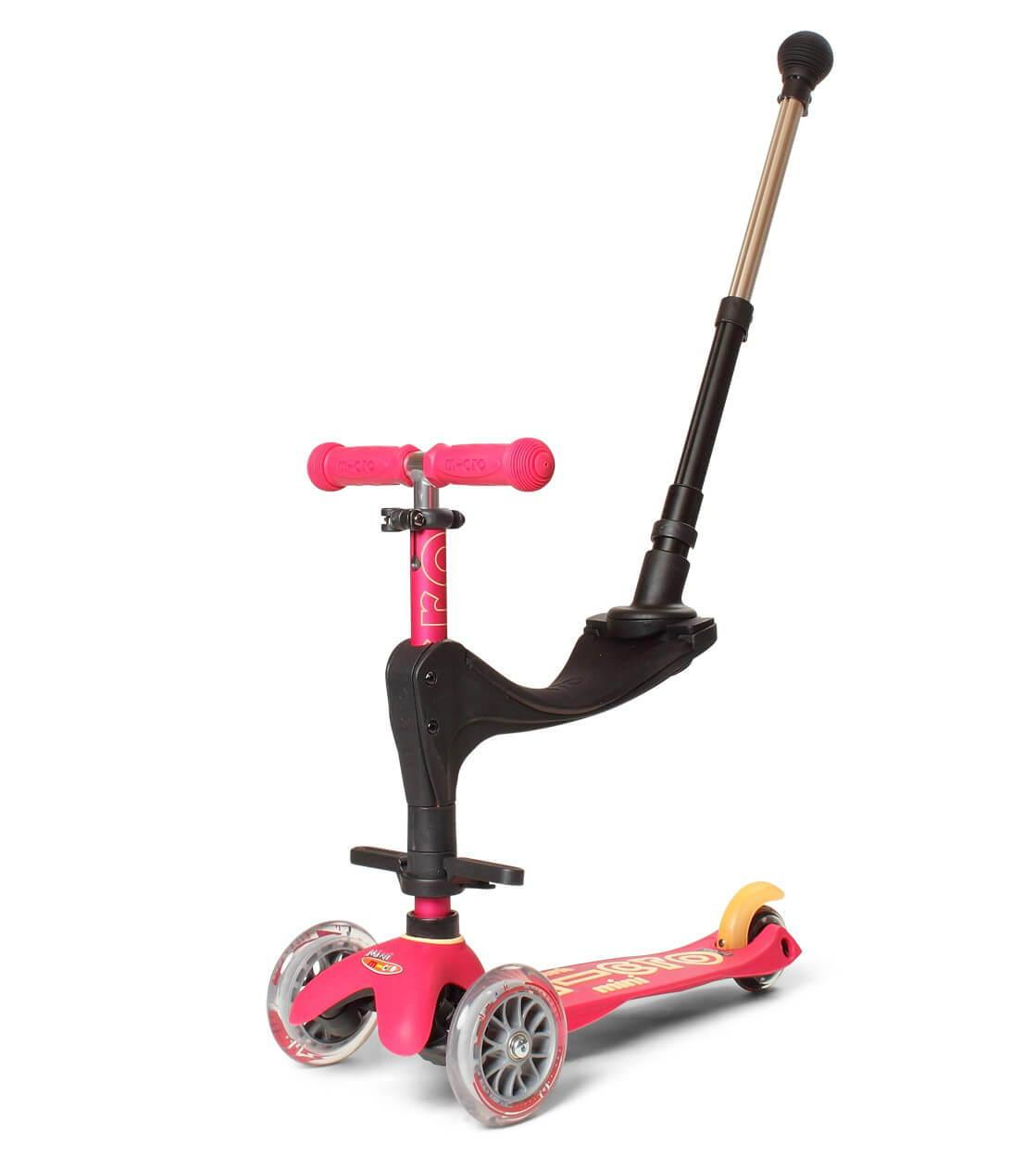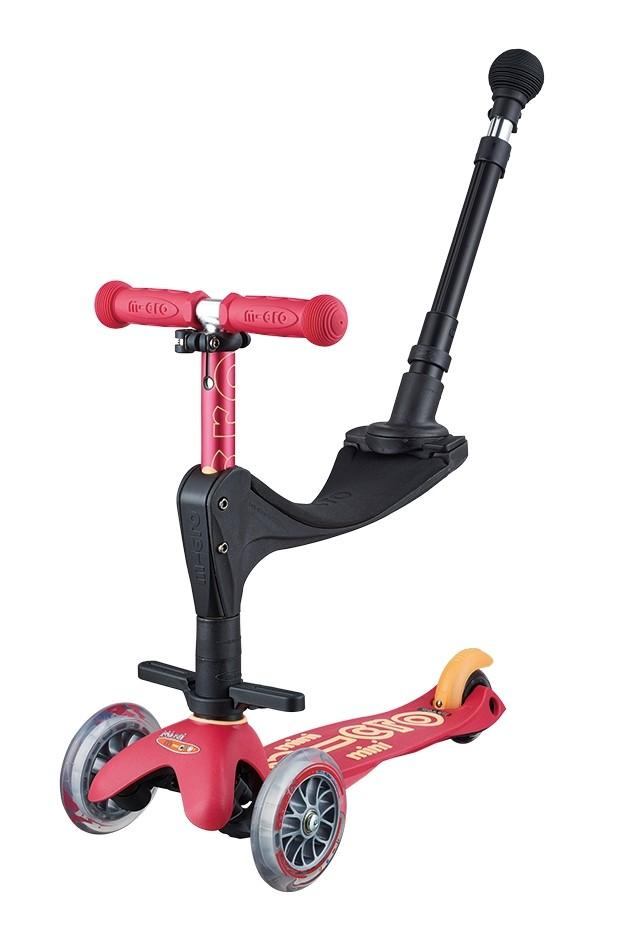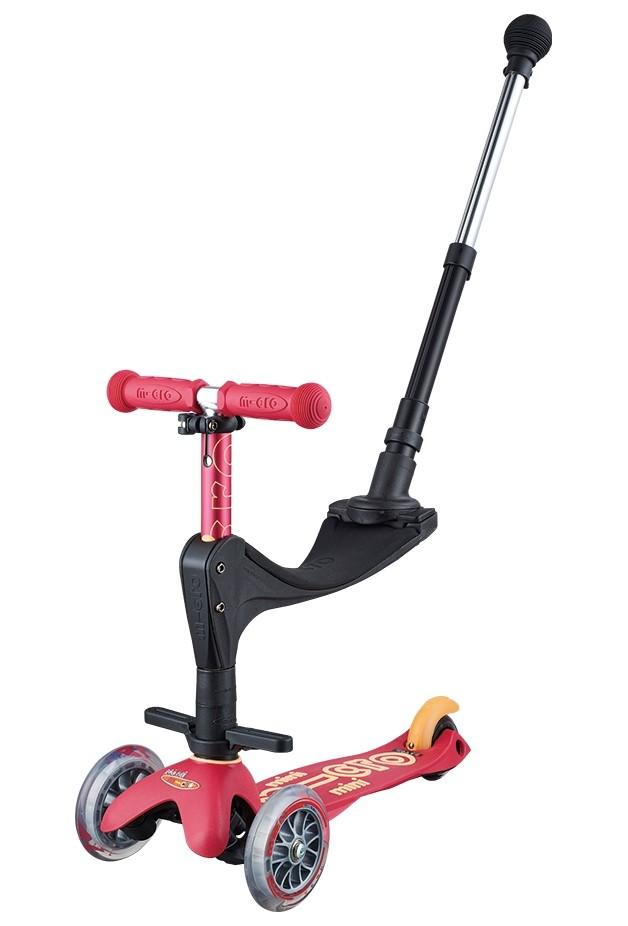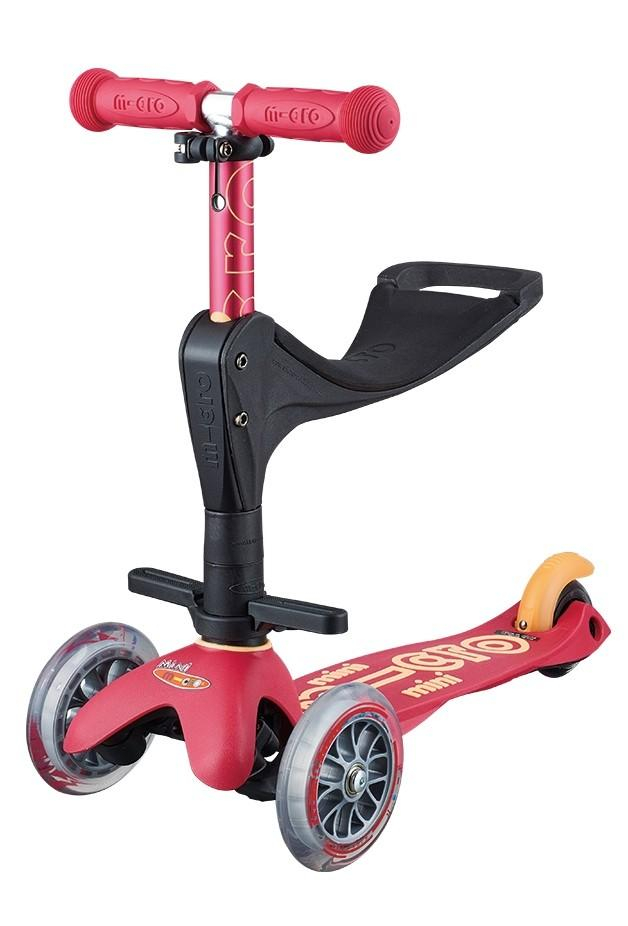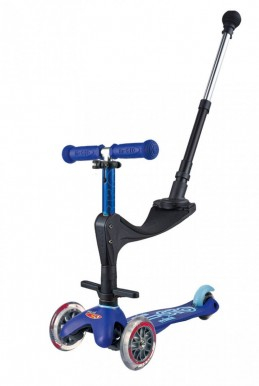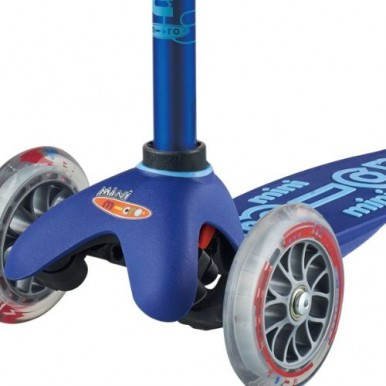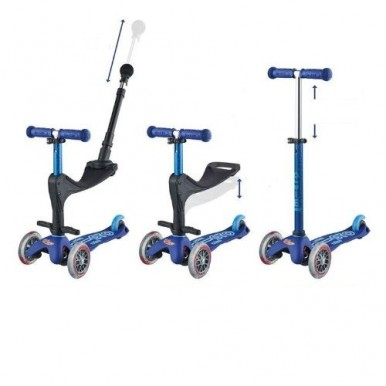 Micro Mini 3 in 1 Deluxe Plus
New product by Micro

new range of Mini scooters with increased carrying capacity in new colour schemes.
Technical characteristics
| | |
| --- | --- |
| Weight | 2.2 kg |
| Max. weight load | 35 kg |
| Age | 1.5-5 |
| Materials | High endurance plastic, Aircraft quality aluminium, Rubber handlebars |
| Wheels | High-quality rubber wheels 125 mm |
| Bearings | ABEC - 7 Micro |
| Handlebar height | 45-64 cm |
| Handlebar width | 27 cm |
| Deck length | 30 cm |
| Deck width | 12 cm |
| Folding | No |
The difference of this kick scooter from the traditional 3in1 Deluxe lies in the fact that if your kid hasn't caught yet on how to move it on his own, you can help him to understand it by slightly pushing him ahead due to additional handle that comes fitted with the scooter. Or in case you need to quickly take your child to a certain point of destination, you will be able to do it by means of this handle without any issues. If you know anything about the Micro Mini scooters, then there's no need to explain how it differs from others, but it's worth explaining how it differs from the classic Mini model. So, Mini Deluxe is an improved version of the Mini scooter. Its deck is made of extra-durable plastic that results in increased carrying capacity along with the decrease of the scooter's weight. Buyers, both children and adults, will benefit of new ways of scooters usage. And weight decrease is an excellent gift for children as well as for adults, if you need to carry the scooter from one place to another. If you have the needed amount, don't hesitate to buy this scooter. You won't regret. Please pay attention that "Mini Deluxe" has an adjustable handlebar, so that this scooter is an ideal match even for the most junior riders.
Similar items
you have only to see